The shortest month of the year, February's weather offerings can be unpredictable, brief or trending toward the Ides of March. More stable than the climate this year are several new, excellent books the month has mustered. From literary tales to pure farce, the novels presented here were published this month and are available now.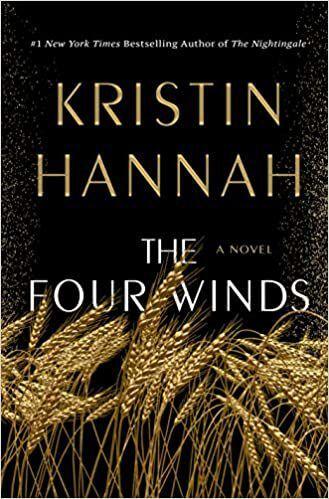 'The Four Winds' by Kristin Hannah (St. Martin's Press, $28.99)
Kristin Hannah's "The Four Winds" is one of the most beautifully book-ended stories you'll read.
"Hope is a coin I carry: an American penny, given to me by a man I came to love," the novel opens, in 1924.
"Hope is a coin I carry: an American penny, given to me by a man I came to love," the novel ends, a lifetime later, following the end of the Great Depression.
In between, beauty is far and between in this novel centered on the Texas Panhandle. The Dust Bowl and the Depression — events that marry to help decimate the nation's economy during the 1930s — certainly offer no allure, and as a young lady, Elsa Wolcott is told by her wealthy parents she is not beautiful, and never will be. At 25 years old, she is considered a spinster; the survivor of a cold and unloving childhood. Her escape is into novels, identifying with the likes of Jane Eyre, and Elsa counts books as her truest friends.
When she falls for Rafe Martinelli, the son of Italian immigrants, a shotgun wedding ensues. Elsa moves into the Martinelli's farming household, and after she is accepted into the family and accepts them in return, she comes to love the land as much as her in-laws do, making a living from the earth while raising her children.
The Great Depression and the Dust Bowl threaten this brief happiness, and as dust storms increasingly envelope the Panhandle — Hannah's prose is at its height when she describes the land and the ever-amassing dust; you'll taste the dirt as it infiltrates every crevice of life — Elsa must choose between the unyielding land and the lure of the West. The West wins, but as Elsa journeys to California, she finds life no easier, picking crops for below-sustenance wages, dealing with overt bigotry and descending into the downward spiral of Depression-era America.
Coming to closely identify with the plight of the laborers, a group in which she finds both friends and enemies, Elsa joins their protests against the economic engines that work to treat people no better than cattle. "The Four Winds" moves, then, into a sweeping novel, cinematic in its scope with a made-for-movie, too-convenient, union-rousing speech near the end. This is perhaps the novel's largest flaw, but despite the denouement, Hannah's story sings.
"The Four Winds" is a powerful novel, highlighting the resilience of those little noted in this period of history: Women of a time and place who unceasingly dusted themselves off to carve a home from the land they came to love.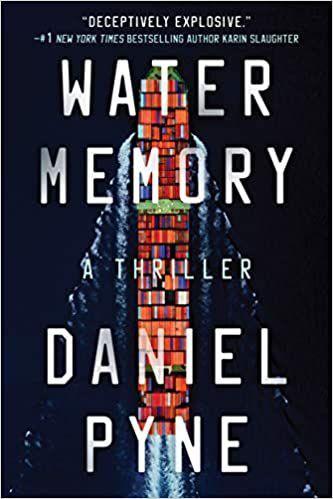 'Water Memory' by Daniel Pyne (Thomas & Mercer, $14.95)
With a pace that will have you racing through Daniel Pyne's thriller, '"Water Memory,"' it's no surprise that the second in the series is already in the works. Black ops specialist Aubrey Sentro won't be held back.
Or will she? There's a lot going on in "Water Memory," and Pyne's story covers a lot of ground: motherhood, memory and munitions, separately and often all at once.
A series of career-generated concussions has left Sentro with severe memory problems — not quite Alzheimer's, but something like it, her doctor explains. Against medical advice, she continues to work for Solomon Systems — a group of agents like her who save the world on a for-profit basis — but she does agree to a vacation.
That her chosen respite is on a cargo ship fits with Sentro's DNA. She's not one for a pampered, lascivious cruise, and with her husband, Denny, deceased, she's still in the throes of figuring out both her memory lapses and her past relationships.
Her former husband the homemaker, her children who resented her gaping childhood absences and her conflicts with other black ops colleagues simultaneously sustain the story and take it on diversions you won't see coming. As the narrator relates, "She's a snow globe somebody had picked up and shaken, and she just has to see how everything will settle."
When the ship, its crew and passengers are captured by pirates, Sentro comes into her own, showcasing the military skills she's honed over decades. That those skills are tested by her dark recall and that no one is really who they seem to be — including Sentro herself, who for years fed her now-adult children the fiction that she was a well-traveled desk jockey — confound and propel the novel.
"Water Memory" is a speedboat on steroids and Pyne's use of the present tense and blind narrative turns fuel the propulsion. Tackle this one while you're wide awake, hang tight until the end and wait for "Vital Signs," book two in the Sentro series, due out a year from now.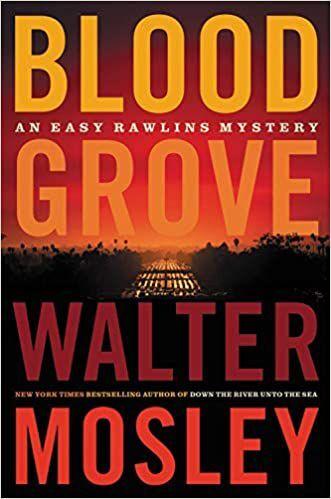 'Blood Grove' (Easy Rawlins Book 15) by Walter Mosley (Mulholland Books, $18.99)
If Walter Mosely's "Blood Grove" is your first Easy Rawlins' book, by the time you finish you'll rejoice that you have 14 more to catch up on. If you're already an aficionado, Mosley's latest detective creation is the life diversion you know you need now.
Ezekiel "Easy" Porterhouse Rawlins is a private investigator working the 1960s Los Angeles crime culture, and "Blood Grove" — named for both the crime and the oranges — is his most confounding case to date. For one thing, the crime may or may not be real. For another, Early, a Black man and a World War II vet, again comes up against the challenges both present: racist White cops, an especially volatile case of PTSD and crime bosses threatened by Early's record of success.
Ignoring a red flag and his own unwritten rule — a reference from a man he's never heard of — Early takes the case of Vietnam War veteran Craig Kilian. Although Kilian believes he might have killed someone at a lone campsite while defending a half-naked woman, he can't be sure. After waking from being knocked unconscious during the defense, there is no body and no sign of the damsel in distress — who, very undamsel-like he recalls later, wasn't really confined and could have gotten away on her own.
This isn't the type of case Easy is likely to take, but Kilian's service and PTSD remind the detective of himself: "Because of that bloody history Craig Kilian was as much my brother in blood as any black man in the U.S. I had to help him because I could see his pain in my mirror."
It's not long before Easy comes to regret his decision. The case is loaded with minefields that, despite years of race riots and civil rights laws, threaten the life and livelihood of a Black man in 1969. But as always, Easy perseveres, not losing sight of the "one thing I never forgot … that I was a black man in America, a country that had built greatness on the bulwarks of slavery and genocide. But even while I was well aware of the United States' crimes and criminals, still I had to admit that our nation offered bright futures for any woman or man with brains, elbow grease, and more than a little luck."
Of the three, brains are Easy's chief ally. He's smart, self-possessed and, with Mosley's ear for dialogue, unabashedly funny. "Blood Grove" is ripe to be plucked as one of Mosley's finest and most important novels.
'Black Coral' (Underwater Investigation Unit Book 2) by Andrew Mayne (Thomas & Mercer, $11.69)
If Andrew Mayne's currently owning the Top 2 two spots in one bookseller's "Sea Adventures Fiction" designation doesn't resonate with you, take another look. That's a category typically home to authors you recognize by a single name: Melville, Cussler and Martel among them.
"Black Coral" is the second in Mayne's Underwater Investigation Unit series, and with the return of auxiliary Lauderdale Shores PD officer Sloan McPherson, Mayne elevates his storytelling even above his best-selling first offering, "The Girl Beneath the Sea."
In "Black Coral," McPherson is again making her own way in a field not known to be dominated by women. Here, she and the Underwater Investigation Unit discover a van at the bottom of a Florida pond. Initially, everyone assumes that the bodies of the four teenagers are from an accident that happened three decades ago. Everyone, that is, but Sloan. Sifting clues better than anyone on the task force, she's certain that the scene was not an accident, but homicide.
Soon after, when new deaths begin, Sloan is afraid she's awakened a monster. Setting a trap for a serial killer is dicey, but that's only one of the challenges Sloan must face in the pursuit of truth.
Not one to take sex- and other "ism's" lightly, Sloan's temper gets her kicked off the team and placed on administrative leave. But like every good sleuth holstering a true North Star and hair-trigger disposition, Sloan stays on the case and unearths more victims. The resolution comes at a price for all involved, and not everyone is willing to pay.
Sloan is not Mayne's first fictional creation. His Jessica Blackwood series earned an Edgar Award nomination, and his diverse talents include work as a magician with the likes of David Copperfield. Both are fitting and show in "Black Coral." Mayne weaves real magic into this suspense tale, keeping readers at a distance until the final reveal.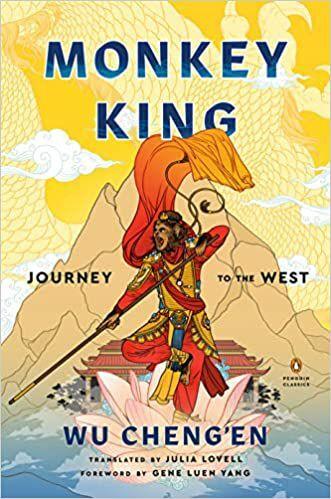 'Monkey King: A Journey to the West' by Wu Cheng'en, with a new translation by Julia Lovell (Penguin Classics, $26.99)
"Monkey King" isn't a new book. Far from it. Those who study China's language, customs and politics — sinologists — consider it one of the Four Great Classics of Chinese literature ("Dream of the Red Chamber," "Romance of the Three Kingdoms" and "The Water Margin" round out the list).
Even the authorship is uncertain. Translator Julia Lovell admits in her introduction to Penguin Classics' new offering that ascribing the book to Wu Cheng'en, a little-known Ming Dynasty poet, is indefinite at best.
But what "Monkey King" definitely is is a fantastically funny paver of pilgrimage tales. It creates a character fixed in fable and folktale, and is the subject of treatments from short story to book, from oral legend to Jackie Chan's portrayal of the animated character onscreen ("Monkey King: Hero is Back").
In Penguin's current release, Lovell takes care to pare down the voluminous and unwieldy original text, presenting here the episodic tale chapter by chapter, as the Monkey King (known by the name Sun Wukong) gains supernatural powers from Buddhist masters who teach him the Way of Immortality and the 72 Transformations. Along the way, he encounters monsters and hostile lands, forces his way into heaven itself and, always plays the role of the trickster.
In the end, the Monkey King will exhibit heroism when heroism is called for. His character is redemptive, his humor infectious — running the gamut from slapstick to drollery — and his journey one worth following.
Lovell is to be commended for tackling this project, and Penguin's release, with a foreword by Gene Luen Yang and a delightful map by Laura Hartman Maestro, will capture contemporary readers, likely leading them to explore both the primordial text and its contemporary spinoffs.