JEFFERSON — Ashe County veteran Bill Carter was born in Jefferson and grew up in the Big Horse Creek area of Lansing. He has always lived within the county limits and currently serves as Post Commander for the local VFW post.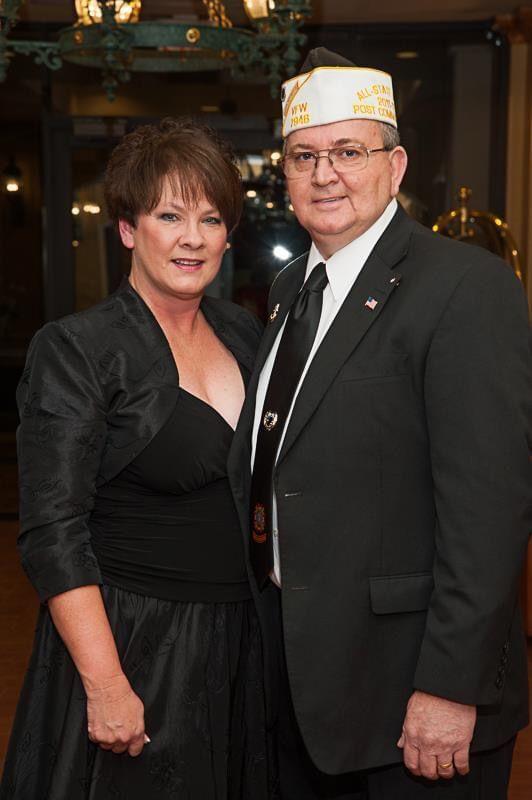 He worked for many independent mechanic shops over the years. Carter worked at the Ford place for 17 years in West Jefferson until 1988. He started his own business, The Powerstroke Shop, in 2004.
When he enlisted in the United States National Guard in 1979, he completed basic training and Military Occupation Specialty training at Fort Dix, New Jersey.
According to Carter, the Ashe County unit has switched to different trucks over the years and he went through three different truck types during the 20 years he was in the Jefferson unit. The last two years he was in the National Guard, he served in the Concord unit.
According to Carter, when he first joined the Jefferson unit he was 1453rd transportation and between 1982 and 1983 the unit switched over to the 1450th transportation unit. They also switched trucks at this time and the second trucks they were given was what they took to Operation Desert Storm.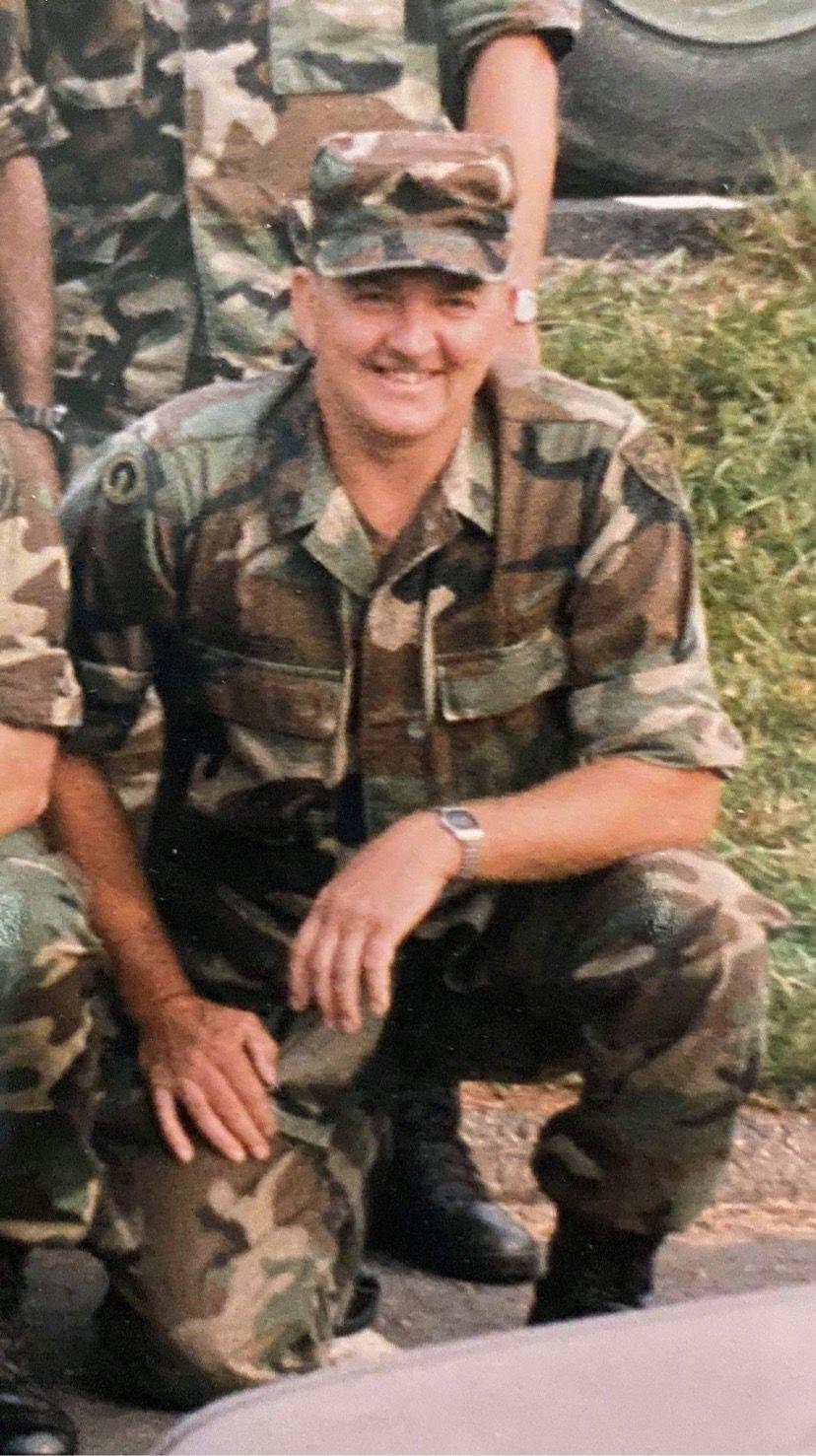 Carter said while he served in the 1450th unit, the state began pushing marksmanship within the units. The battalion was assigned to be machine gunners and he was assigned to be in charge of this. He and Ashe County resident Mark Mallette, were the ones who started the machine gun teams in the 1450th.
The unit competed a couple years and the first year they competed, Carter took a novice third place trophy home. The second year they competed, the team took home a fourth place trophy and Carter won the second place trophy in the division.
According to Carter, they started bringing in teams from Lenoir to compete in the matches. There were two truck platoons and a maintenance platoon at that time in Lenoir and a one truck platoon and headquarters platoon in Jefferson.
"Me and one of the guys from Lenoir started shooting on a team together and the first year we competed as a team we took second place in the state," Carter said.
The first-place team went to Nationals and the second-place team went to Camp Blanding in Florida to compete in the Regionals against the 17 states. At that match, the closest team to Carter and his teammate was 248 points behind them.
According to Carter, the general who was handing out trophies said it was the biggest gap he had ever seen in any shooting match.
"We took first place down there and after that we placed higher at the state level," Carter said.
He then stepped back and became the coach of the team. The first two years he coached first place teams in North Carolina, back to back. At Nationals his team placed third one year and fourth place one year.
He later became certified as a truck driver instructor. This was due to several units in the state making the switch from fuel artillery to transportation.
"So, we had to train those guys to become truck drivers," Carter said.
In 1990, they were mobilized in Operation Desert Storm where Carter served as a team leader with 12 men under his instruction. He and his unit were in the Basra area for total of two weeks as they provided fuel for all of the equipment after the cease fire was over.
"We got lucky, we took 68 pieces of rolling equipment to the desert, we brought 68 rolling pieces of equipment back," Carter said.
Their unit brought all the equipment back even though some of it was no longer in good shape after the operation. His unit ended up receiving the trucks that the Concord unit had upon their return, which was more suitable for over-the-highway use. According to Carter, the first two lines of trucks his unit had were off-road trucks.
According to Carter, they set many records during Desert Storm with the amount of fuel, equipment and supplies they had transported. They were a POL unit and they assisted the 1454th unit in transport and supplies.
Carter and his unit delivered over 800 million gallons of fuel and hundreds of thousands of tons of supplies. They had zero accidents and the only incident they had was when one truck clipped their fuel tank over another truck that was parked on the side of the highway.
He recalled driving on the highways in Saudi Arabia as very dangerous.
During the ground battle of Desert Storm, Carter said they had to sleep on the hoods of their trucks or on top of their trailers and did not experience good rest.
According to Carter, he and his unit just returned from a mission, took a shower and were eating in their tent when they were told to pack up their stuff and prepare to enter the ground battle.
He recalled how windy it was that night at the staging area, with some rain mixed in. He and his unit did not any sleep that night and was up all night waiting to head into Iraq. Right before daylight, they began moving into Iraq and went 48 hours without sleep during the ground battle.
According to Carter, they were fortunate that nobody in his unit, to his knowledge had to fire a shot.
After returning from Desert Storm in 1991, he later joined the VFW in 1993. He was in the VFW for about two years when the man who served as Quartermaster suffered from a severe heart attack and died. They had to elect another Quartermaster and Carter was the one who was elected.
He was the Quartermaster for two years before he was elected as Commander. He served as Commander for eight years at the post and then was elected to District Commander for two years. He served in that capacity for two years, before returning to the post and being re-elected as Post Commander.
Carter currently serves as Post Commander of the VFW. He also serves as National aide-de-camp for the state of North Carolina which assists the national commander when coming to the state.
"If a national commander comes to the state of North Carolina, I have to make sure his accommodations, travel and everything is taken care of," Carter said.
He served as part of the Jefferson unit from 1979 to 1998. In 1998, he was offered the position of platoon sergeant in Concord, N.C., which he accepted.
Carter retired from the National Guard on Oct. 31, 2000 as Sergeant First Class and recently celebrated 20 years of retirement.
Growing up, he said he looked up to his older brother who is 16 years his senior. He joined the United States Marine Corps at age 16 and served in the Vietnam War.
As Post Commander for the VFW, Carter helps take care of any issues veterans in Ashe County may have.