A much-loved Ashe County educator, Crystal Ann DePalma Bennett, 36, of West Jefferson died on Wednesday, Jan. 13.
She is survived by her husband, Travis Bennett, and their children, Jaxon and Mya; parents Michael and Annette DePalma of West Jefferson; sisters Candice DePalma of Jefferson and Michelle Miller of Oakdale, N.Y.; brothers Robert DePalma of Crumpler, Shane DePalma of Crumpler and Michael DePalma of Arlington, Va., and grandparents Frank and Frances Daidone of Melbourne, Fla.
She is also survived by her father-in-law, Ricky Bennett and mother-in-law, Linda Bennett of Lansing and her brother-in-law, Toby Bennett of Warrensville.
Crystal was known as "Skippy" to her father, Michael, because as a child she used to say "Yippee Skippy." Her mother, Annette, called her "Cinderella" because when she was little she hated to wear shoes and could never find them. According to her mom, Crystal's favorite Disney quote was "A dream is a wish your heart makes."
One of her favorite scriptures was 1 Corinthians 13:4-8 "Love is patient, love is kind. It does not envy, it does not boast, it is not proud."
After Crystal became ill with COVID-19, there was a great outpouring of prayers and support from the Ashe County community for this beloved and devoted daughter, wife, mother, sister, teacher and friend.
Her legacy lives on in Ashe County and beyond through the memories shared by those who knew and loved her the most. Several took to Facebook to express their condolences and share the lasting, positive impact Crystal made on their lives.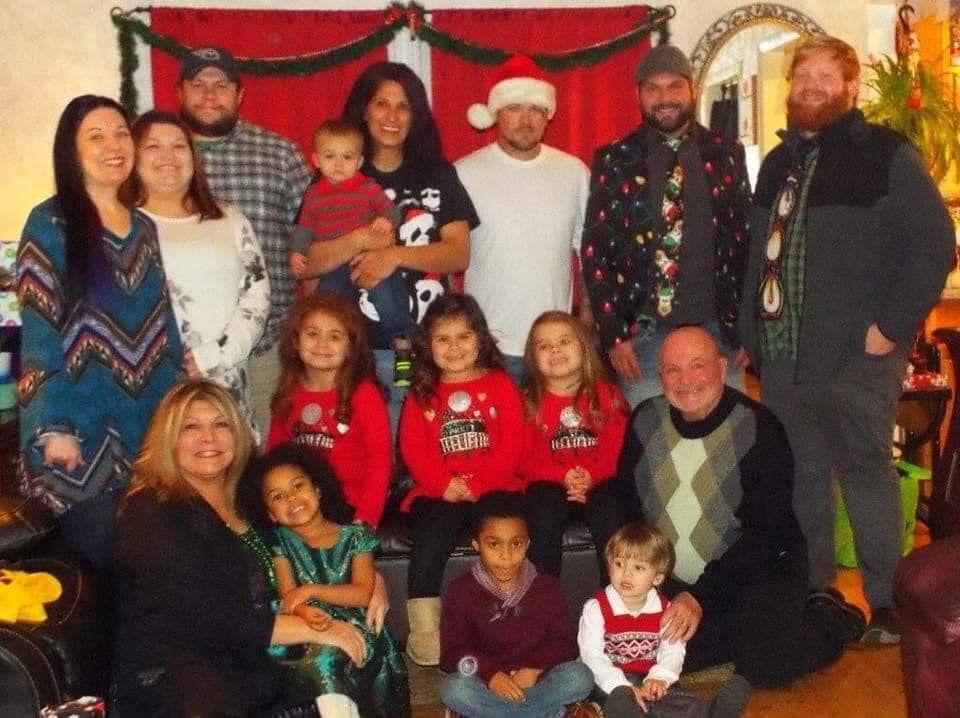 Her mother, Annette, shared a heartfelt message for her daughter and best friend.
"I remember Crystal as this tiny, blonde bundle of energy. My dad used to call her 'perpetual motion' because she would just go go go. When Crystal was around two years old my father-in-law called her "the sergeant" because she had him wrapped around her little finger.
"Crystal was so shy as a child the teachers wanted to leave her back a year because she was so quiet. Also, that her birthday was in the summer, she was the youngest and tiniest person in her class, by the fifth grade they were saying Crystal talked too much. Which only made me laugh.
"Crystal married her best friend who she met when she was 15. For years they tried to have children. During all the heartache of that time, Crystal never gave up her faith in God. She even ministered to and prayed for others who were going through the same heartache.
"When Crystal was a child, she would line up all her dolls and stuffed animals and pretend she was the teacher, and they were her students. She started working at a preschool with babies 6 months to 1-year old. She loved on each one as if they were her own. I remember going to the store with her and she would be stopping to talk to everyone. If she was not talking to a baby or child she was talking to their parents.
"The day she got the call about her babies was probably the happiest day of her life. The next happiest would be the day their adoption was final, and they were truly hers. Although, she knew they were hers the day she laid eyes on them.
"One word that people use to describe Crystal is selfless. Crystal genuinely cared more about others more then she cared for herself. She loved all people unconditionally. She made everyone feel like they were the most important. Listened and honestly cared.When she would say bless your heart, she sincerely meant it and she prayed for you. I would see her and Travis with the babies and children at church and they would be so excited to see her and go with her. One precious 1 to 2-year-old would seek her out and just get the biggest smile on her face when she found Crystal, it was so precious to watch.
"When Crystal started working at the high school with gifted youth, she would just glow with pride at their every accomplishment. She loved 'her kids' with all her heart. So then when we went to the store, she would also be speaking to every teenager she would meet.
"Crystal loved everyone with the love of Jesus. She did not try to impress anyone or be the center of attention, she just did by being herself and loving everyone she met. She was the funniest most real person I have ever met. She was not only my daughter, but she was also my best friend, just as she was a best friend to so many. Her leaving has left a gigantic hole in my heart and my life. She has also left a gigantic hole in the hearts and lives of so many, especially her family and an entire community.
I will never have the answers to why, I just must trust that through this tragedy lives will be touched. People will cherish their loved ones just a little more, they will make happy memories and remember what is most important. That they will think 'what would Crystal say' or 'what would Crystal do.'
"Her husband, Travis, summed up best what Crystal would want us to do, 'Live for God, Laugh at yourself and Love everyone.'
As far back as I can remember there were only three things, I can remember Crystal wanting to do … marry a prince, have children, become a teacher … and she did all three."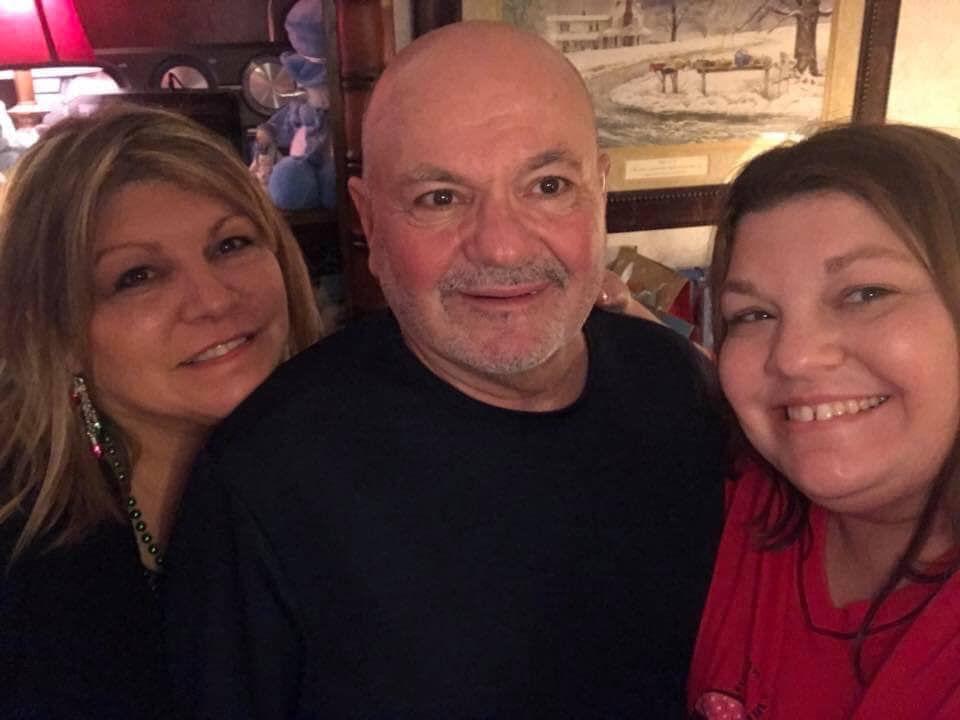 Her brother, Robert DePalma, shared a touching tribute to his best friend who always called him "her" Bobby.
"I'm not sure where to begin, my sister wasn't just my sister, she was one of my best friends for the past 34 years, she was always there for me and now my heart is shattered into a million pieces. We had our share of arguments and fights, just like siblings do, but we always made up. Throughout the years as we got older and started our own families we drifted a little, but not a day went by that we didn't talk to each other in some form. Even if was just about something random we bought, or saw something that made 'me think of you' but didn't buy, you did that to me all the time. 'Hey I saw this blah, blah, blah and thought of you.' 'Oh? Did you get it for me?' 'No. haha.' We were still there for each other.
"As far as stories to tell ... there were so many. I can't really pick out a favorite memory. Any time we got together we shared so many laughs.
"As far back as I could remember, all she would ever talk about was how she wanted children one day, one boy and one girl. Her and her husband, Travis, tried for years and years; her body just couldn't do it. After many prayers, they decided there are so many kids out there already hurting, let's foster. In N.C. you are required to foster before you can adopt. They were then on a list. They got the call one day, there's a 1-year-old girl and a 2-year-old boy that need a place. Prayers have been answered. She brought them home and the moment I saw them I was in love. The cutest kids I have ever seen. I told Crystal that day, these are your kids now, they aren't going anywhere and sure enough they were able to adopt them. Her family was complete. I am telling you all this because those kids meant the world to her. She spoiled them rotten, and she had every right to do so with how hard she fought for them, and would do anything for them.
"When I look back at the day of her passing, all I can think of is how thankful I am that the hospital let my mom and I up to see her, we did not know it would be our last time, we just wanted ... correction ... we needed to see her! We put on these suits, gloves, masks and faceshields, walked through a bunch of plastic, and there she was, miserable, fighting for her life. That image will haunt me forever. As we stood there with a glass door between us, she was there, messaging us back and forth. Even while laying there she was asking about other people who were sick and praying for them. That's the kind of selfless person she was, even in her hard times she would be thinking of others. It was time to put her on the ventilator. The doctors explained it all to us and we couldn't be there for that. As we left I put my hand up to the glass and told my best friend that I loved her. Sure it was the 'I love you' sign with my hand, but she saw me and she did it back! I know she loved me and she knew I loved her. If I could have I would have traded places with her in a heartbeat.
"Crystal was an absolutely amazing Godly person, mother, wife, daughter, granddaughter, sister, teacher and friend. She had a huge heart and touched so many lives, any time she walked into a room she always had a smile on her face.
"I don't understand why this has happened; I question God daily. I don't know what the future holds, only God knows, but as long as I am on this earth I promise to do anything I can to be there for her family."
"My life will never be the same.
"Love Robert (Crystal's Bobby)"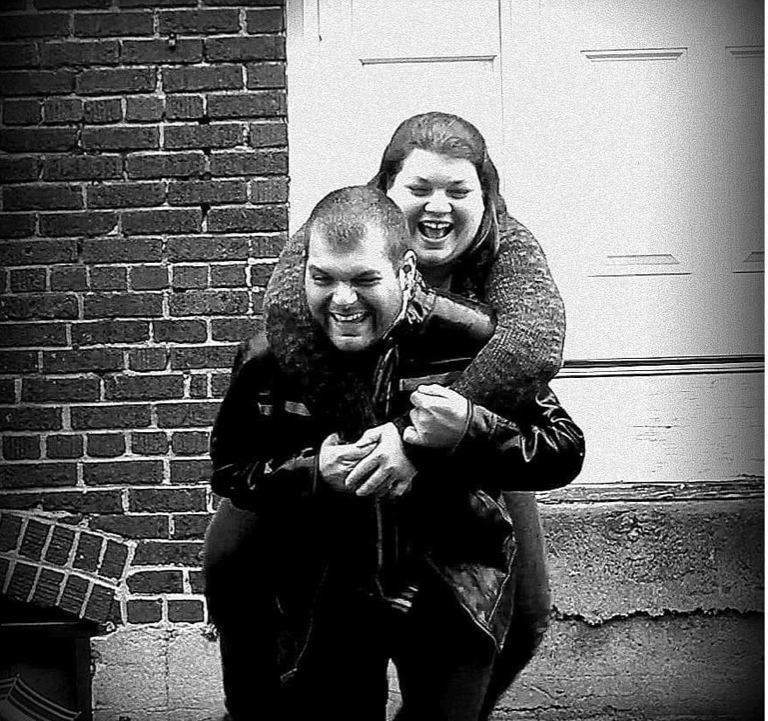 "We are extremely saddened by Crystal's death," said her sister, Michelle Miller. "She was a beautiful woman, so full of love, laughter and hope for the future. She will be greatly missed. This never should have happened to her."
On Jan. 13, Travis wrote the following tribute to his high school sweetheart on Facebook.
"Making a post as this has never been my style but it was hers, so this one is for you, Crystal Bennett. God put me right where I needed to be 21 years ago as you bumped into me outside of Mr. Elliott's science class. The first words the love of my life ever said to me were "Get out of my way, I'm looking for my boyfriend." What that spicy Italian didn't know at the time was she was pushing through the love of her life to get to a semester fling. I know losing you isn't fair to the kids or myself, but it isn't the bad times that made you the best wife and an amazing mother. I choose to remember the 20 years I had the most compassionate, God-fearing woman I have ever known in my life.
"Someone once told me after you interviewed for a teaching award that 'you needed to learn to brag on yourself more.' I knew the reason you didn't brag then; but didn't want to be rude. The traits the person didn't understand about you that made you such a compassionate, dedicated educator were so embedded into your core you didn't see it as teaching traits so they didn't come up. You didn't see your uncommon compassion as extraordinary because to you loving others like they were your own was just a small piece of what made you so amazing.
I look at these amazing kids that God gave us in such an amazing way and I remember the struggles we had getting to where we are. We didn't know God's plan then but it turned out he knew exactly what he was doing when he let us shed those tears before we found our perfect pair. I can only hope that there is enough of you embedded in them (and there is) so as to keep that much-needed compassion that you always had in this world. I guess it is that not knowing that gives me hope. I don't know how God will use this theft of our later years together but just like with Jaxon and Mya, God is always teaching me things."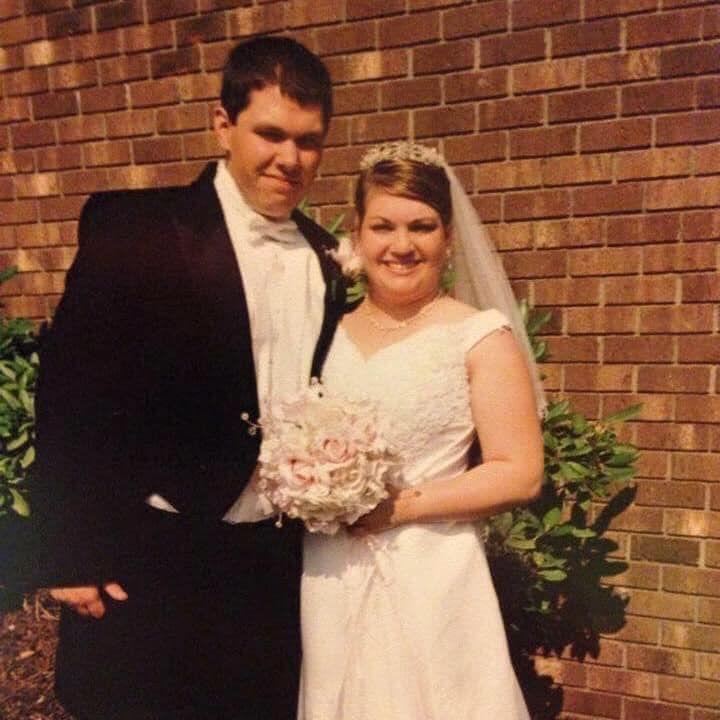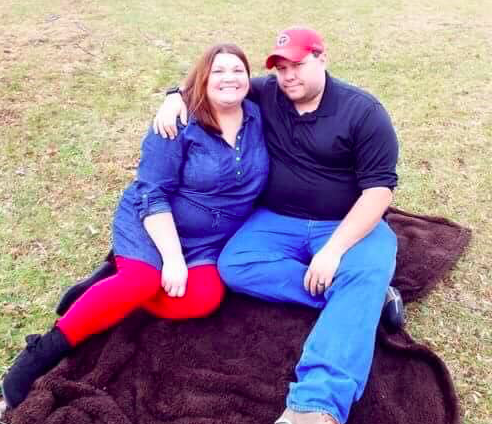 Her uncle Frank Daidone, described what a caring and kind person his niece was. He said that her adoption journey and her work as a special education teacher was a great testament to the extraordinary person she was.
"It is just a great family, they really are just overall," Daidone said. "And just to see her excel the way she did, I couldn't be more proud."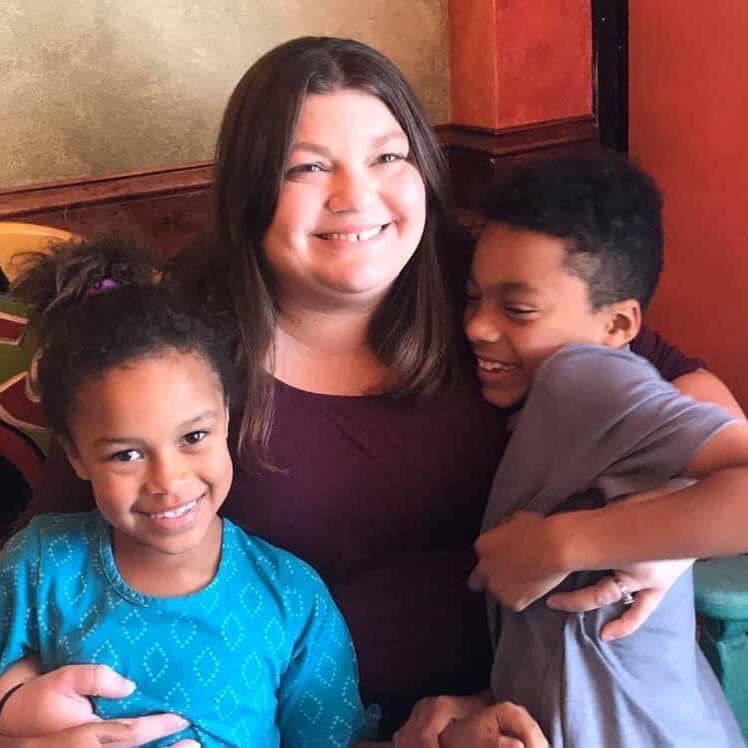 Chuck Thompson spoke about how Crystal always brought laughter and many great memories to their family.
"I first met Crystal when we were teenagers. She was working at Rose's, and although I didn't really know her at the time, I could tell she was full of life, always smiling and laughing, oh and that Travis was the love of her life, cause most anytime you saw her, Travis was nearby. Years later, I fell in love with her brother, Robert, and became part of her family. She was always making everyone laugh, when we would have meals and gatherings together, she would always talk about the weirdest, most hilarious stuff, that you can't even make up. She not only brought laughter to us all but she fought many years to bring two wonderful babies into our lives.
"Jaxon and Mya are God's answer to her and Travis' endless nights of praying and suffering. The kids bring so much happiness to our lives. Crystal touched so many lives, especially her students at ACHS. She was an amazing EC teacher that had patience and love like no other. Crystal was one of a kind, always praying for others and trying to help in anyway she could, even in her final hours. For me, Crystal's life was like a soap bubble floating through the air, so full of brightness, excitement and joy and loved by anyone who saw it, but gone in an instant, way too soon, way before it could be fully enjoyed ... but I keep reminding myself that Crystal's bubble didn't pop but instead floated on up to Heaven where she is smiling down on us. Please wear a mask and follow COVID-19 rules.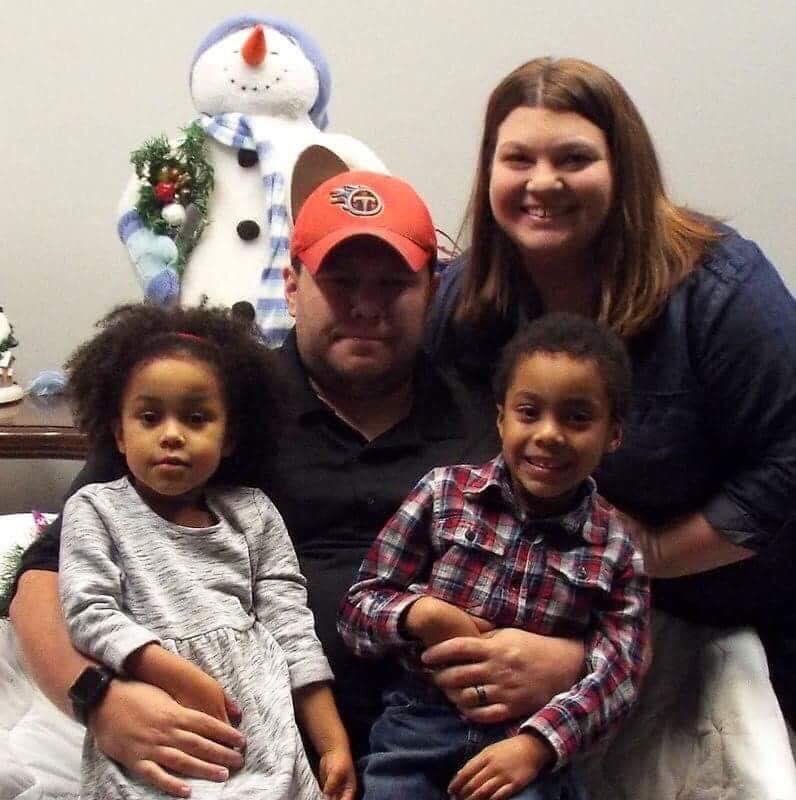 One of her co-workers at Ashe County High School, Missi Rash, shared some words about how much their friendship meant to her.
"My dear friend where do I even begin? You impacted the lives of so many with your contagious smile and your infectious laugh. Your personality was one of a kind.
Our friendship meant a lot to me. You encouraged me to finish working on my degree, as you were finishing your teaching degree. We laughed and we cried not only about school, but our friends and our kids. You inspired me to be a better person.
"I watched your struggles with infertility and I watched as you started your journey with foster care and then adoption. You touched the lives of so many women trying to have children. You encouraged them to keep trying and you helped them get in touch with the right people for what they needed. I remember when you first got Jaxon and Mya, you brought them by the house when Jessica and I were having a yard sale. I saw how ecstatic and scared you were.
"They were so precious and you fell in love with them instantly. You and Travis opened your heart up to two little children that needed you as much as you needed them. That my friend is something I'll never forget, seeing you with those two precious babies. The smile on your face only mirrored the love you had in your heart for those children. I knew then you'd never be able to give them up. God already had his plan in place, you and Travis had your family.
"Travis, Jaxon and Mya were your world, and you were theirs. Watch over them and all of us until we meet again. Not a day will go by that you will not be thought about. This is not goodbye but, I'll see ya later. I will cherish our last conversation, our last text to each other on Tuesday night and on Wednesday morning, as I said then, I love you bunches.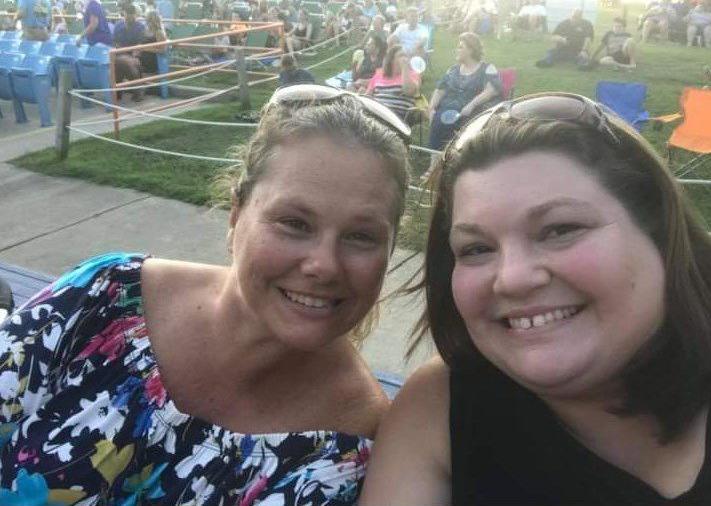 Coworker and close friend, Jennifer Treva, shared a heartfelt note about the memories she and Crystal shared and the lasting impact she had on the lives of others.
"Certain people come into your life and you don't remember life without them. Crystal is one of those. Heaven is a little sweeter because my sweet friend is walking the streets of gold. She left us with a lifetime of memories no one can take away. Our families quickly became close and oh the great times we have had. Dollywood, Cici's Pizza, birthday parties, Monster Jam, football, the list goes on and on. Seeing the pride and undeniable joy of becoming a mother and making their family complete, can't be described. Her time with us on earth may have been cut short but she touched so many lives in that time. There are so many students and their families whose lives have been impacted by Crystal. Her students were family and she loved them all."
Former classmate, coworker and close friend, Heather Phillips, shared this touching message.
"There are so many wonderful things I can say about Crystal. I graduated with Crystal but that's not when I got to know Crystal. Our friendship truly grew when I started working with her at the high school around four years ago. I truly believe that God placed me where I needed to be with who I needed to be with when I began working at the high school. God knew I needed my 'work wives,' God knew I needed Crystal! Crystal had faith, that was unlike anyone I know. She was the type of Christian most people only hope to be, strong and faithful.
"For as long as I can remember, Crystal and I talked every day, a lot every day. We talked about our kids, laughed, joked, told stories about how crazy our life was, how crazy we were, chaos with our children. We talked about whether we had folded laundry or not. A wonderful quality Crystal had was that you never had to be anything other than you, she loved you faults and all. Crystal had such a wonderful personality, she brightened the room. I could even say she brightened the room she was beside, just by hearing her laughing. We weren't together a single day when we weren't laughing at something, usually each other.
"There are so many memories I have with Crystal of field trips with our kids, meeting up at Dollywood, movies with our families, laughing the most I've ever laughed in one evening at Olive Garden with our squad. Crystal was a constant in my life. I loved Crystal and my kids loved her. If I was ever doing anything on my phone my girls would ask 'who are you texting? Oh wait we know, Crystal Bennett,' and laugh. I think I told her everything so much so that my girls would say, 'Don't tell Crystal that' if something embarrassing happened. However, it was too late Crystal knew about it.
"Crystal was an amazing friend, teacher and she was an even better mother. Her children were her pride and joy, the loves of her life. Family was always a priority to Crystal, it was apparent. Crystal was the kind of mother that would make sacrifices so that her children could have something better.
"Crystal was compassionate; she worried about her students and their well-being every day. Crystal had a way with her students, she could sense when they'd had a rough day and when there were issues, issues that needed (and were) to be handled before educating could occur. One thing about Crystal, she took care of 'her kids' at school.
"Crystal was a tremendous blessing to me and those around her. I will be grateful and thankful for every day we were friends, every laugh we shared, every crazy story we told."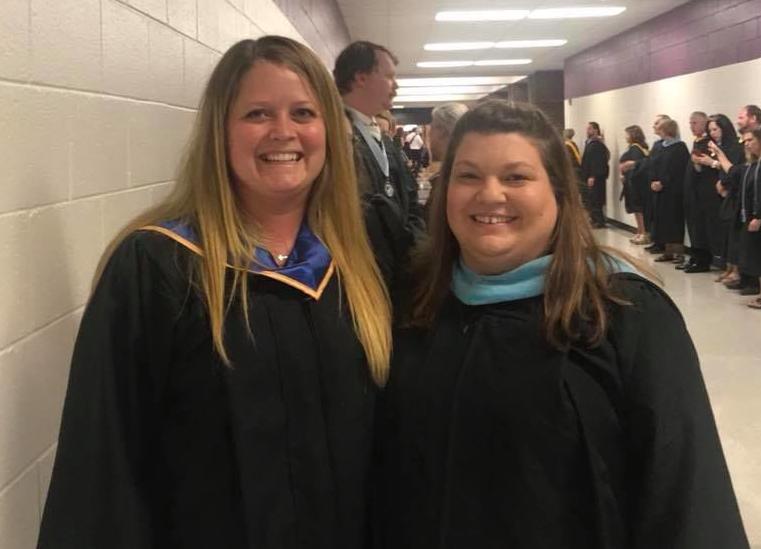 Emily Sheets, one of Crystal's coworkers and closest friends, described how Crystal would love her even when she felt unlovable.
"I met Crystal during one of the lowest points of my life. I didn't have any self-confidence, self-worth, and I was broken. I was asked to sub in Mrs. Treva's classroom because they were looking for the right "fit". I went into Mrs. Treva's classroom without any expectations and found more than a job. I found a family. I found a group of women that I would soon refer to as my 'work wives.'
As a group we were all work wives, but Crystal was my work wife, and she was the best. I have so many memories with Crystal. I guess if I am going to tell you about the one that stands out the most to me is the one, I have of her on her very last day of life.
Crystal knew that I doubted love. She knew that I didn't feel lovable. She knew that I felt that I was unlovable because of the way that I am. She knew that I struggled and sometimes didn't like myself because I am immature, I get too excited, I'd rather play than work because sometimes that's where the best stuff happens. She knew that I was working on loving myself for me even if no one else loved me. She would always give me little boosts of confidence. She loved me for me. She loved me in spite of all the bad, she never judged me or anyone, and she loved without restrictions. She didn't care where you came from, where you were going, or what you had to offer. Crystal simply just loved. She was the best picture of loving like Jesus loves.
"On the day that she died, I was texting her. I texted her that I was trying to find a way to get to her because I knew she was alone and honestly, I just needed her probably more than she needed me. We would always joke about how I was kind of selfish and she couldn't have a sick day because I would miss her too much. Anyway, I was texting her to tell her that I loved her, and I was trying to get to her and in the midst of all of the chaos, fear and loneliness that she was going through, she texted me back. It was short, simple and to the point. It said, "I love you." I know with all of my heart that she texted me that because she knew that I would need that to hold on to. She knew that I would doubt things, but she loved me, and I was enough.
"She was the most selfless person I think that I have ever had the honor to meet. Crystal taught me so many things but mostly she showed me how to let my Jesus light shine and how to truly love like Jesus. Crystal gave everything she had to give right up to the end ... literally she was trying to make sure everyone was OK before she left this world. She was truly a bright light shining in this dim world and I am a better person because I knew her for a short while."
Crystal was a beloved children's pastor at New Creation Church in Jefferson and the church has started a fund for the Bennett family. Pastor Joshua Hamby and his wife, Stephanie, shared the following message.
"We already greatly miss Crystal's laugh and presence and are so saddened at the loss of a good friend, ministry leader, and sister in Christ. It was an honor and pleasure to serve with Crystal. She was a great servant for the Lord at New Creation Church Children's Ministry always dedicated and full of Joy and Love for the children. She was a fantastic leader and always had a heart of gold. We will never forget her smiling face, happiness, and enthusiasm.
Pastor Josh & Stephanie Hamby"
The mother of one of her students, Karen Ham, expressed her gratitude for the impact Crystal had on her son's life.
"Where to begin on this is the hardest part. I can't believe she is gone, she will be missed by so many. Crystal touched so many lives, not only in school, but in the community. She had a heart of gold. She never knew a stranger, she would always speak to everyone and smile.
"My son had her as a teacher in high school. She impacted him so much, there were times that he would struggle or be having a bad day. Crystal would see this and stop what she was doing and take the time out of her day to talk to him. She would try to see what she could do to make his day better. She would pray for him right then and there if that is what she felt needed to be done. She was like a second mom to him; they were always picking on each other.
"When my son graduated high school, Crystal and Travis bought him a Titans sticker as a joke because that is what they would do. They would regularly pick on each other about the Titans. He knew that Crystal loved the Titans and he wasn't a Titans fan, so he always had something to say to her about them. When my son would be sick and wouldn't be at school she would always take the time to either call me or text me to check on him to see if he was OK.
"Crystal would take all her school kids under her wing and care for them as if they were her own kids. She would lose nights sleep worrying about some of them that she knew were going through a really hard time. There were times that I would take my other son to school and walk him into his E.C. class and I would stop by to see Crystal. Sometimes, she would holler at me to come into her room to talk about my son in her class and if he saw that I was, he would come in there just to pick on us before I left.
I remember her always saying 'bless his heart,' — hat was one of her favorite sayings — he's such a good kid even though he picks on me and will try my patience.
And when he graduated, she never lost touch with him. She would still send him messages to check on him to make sure he was OK and staying out of trouble. I know he is going to miss those messages from her. She never gave up on her kids and always wanted them to do the best that she knew they could do.
To sum this up, Crystal impacted so many kids in and out of school, and countless people in the community. She is going to be missed dearly by so many people, and I rest assured that Heaven gained a beautiful soul and a wonderful teacher."
Another mother of one of her students, Jonie Brooks Lewis, spoke about what a blessing Crystal was to her and her son.
"Crystal was such a sweet soul. I have known her vaguely over several years, but have gotten to know her better over the last year. She was my son's teacher and such a blessing to us both.
"She texted me constantly letting me know how things were going for him. She made sure to check on him anytime he wasn't at school. She went above and beyond to speak to me anytime I needed anything. We started talking about other things and I truly counted her as my friend.
"She was so worried about me and my son when we had COVID-19. And when I was in the hospital with bilateral COVID pneumonia and almost died, she reached out to me, my family members and prayed for me. She contacted me when she was worried about her symptoms and wasn't sure if she had COVID. She let me know regularly how she was doing after her diagnosis. I gave her advice and prayed for her. I was so worry about her when she texted me and told me she was in the hospital and they were admitting her.
"I texted with her everyday that she battled this virus. I was heartbroken when I found out she had declined. I had texted her back to tell her that we were praying hard for her. We were heartbroken even more to find out she had passed away.
"My son and I are both heartbroken for the loss of such an amazing person who touched so many lives. She was truly an angel here on earth. She was called home to take that sweet, kind heart to heaven to assist in bigger things. Now she resides in the beautiful kingdom of heaven as a real angel. God bless everyone that knew her and loved her. Her presence will be missed everyday. We continue to pray for her family everyday."
A former teacher and friend, Lori Miller, wrote about what an inspiration Crystal was to her.
"In 1998, I had the pleasure of having Crystal as a student in my ELP class when I did my student teaching at Beaver Creek. She was a freshman. I can honestly say she was one of my favorite students ... although we are not supposed to have those. She was easy to love. The most respectful and sweetest person. I knew she was going to go places and she was a special person.
"I friended her on facebook several years later and followed her and Travis' journey with infertility. She is such an inspiration as she had so much faith. I admired her so much for her love and trust in God, that she and Travis had. Then God gave them Jaxon and Mya, and I cried happy tears for them. These kids found the absolute best home with the best parents.
"Then several years later, I started attending a Cornerstone Church. Crystal and Travis were going there and we became friends. I loved watching them grow as a family.
"I prayed so hard for Crystal as she fought COVID in the hospital, several times crying ugly tears begging for healing. Her posts asking for prayers for everyone else and those taking care of the patients was quintessential Crystal. She was selfless, compassionate, and always putting everyone else first. I even shared with others several times, here is my friend battling COVID and praying everyone else gets healing.
"She showed me through her fight, what a Christian and human should be. I will always say she has been a huge inspiration to me. I am thankful and a better person for having Crystal in my life and as a friend.
One of Crystal's high school classmates, Erica Roten, testified about her selfless nature and great love for Jesus.
"I graduated with Crystal in 2002 from Ashe County High School, but to be honest I knew her husband Travis more than I did her. Even not knowing her as well I have a story that is the most important of all, her love of Jesus. I could see this love through her Facebook posts days before she passed away. The thing that touched me the most about Crystal is that very thing, her love of Jesus. This was the post that Crystal posted on her page while in the hospital while battling COVID herself:
"'Dear Jesus, I pray that you place your healing touch on every single patient in this COVID ward. Take away their pain, fear, worry, doubt and suffering. Heal them in your name. Give them rest and feel renewed in you. It's so hard to be here alone when we know we are not alone when we have you as our strength and by our side. In your name, Amen.'
"Even in a very tumultuous time of battling COVID alone in that hospital ward she was thinking of others and asking Jesus to heal them. In that prayer she never once prayed for herself. This shows what a selfless person she was. This is what I think Crystal would want for us is to love her Jesus the way that she did, because in the end nothing else matters but Jesus. Thank you for shining your light for Jesus Crystal, may you rest in peace and experience all the joys unimaginable with your Jesus.
"In Loving Memory, Erica Roten"
Heather Trivette Jordan wrote the following Facebook post on Jan. 13.
"My heart hurts for the ACHS family as well as Crystal's blood and chosen families. The first time I ever truly met Crystal was to buy maternity clothes from her. I didn't know her story, but I knew she didn't have children of her own at the time. I remember asking if she was sure she wanted to give them up because I had that glimmer of hope she may need them. I even told her if she ever did need them, all she had to do was ask. Our girls are the same age and have played soccer and took gymnastics together. I had her kids in class and even worked along side of her at the high school often. I know some students and teachers as well as myself, who are truly going to miss her. Please keep Travis, her kids and extended family in your prayers. Also pray for the parents and teachers having to break the news to their children too. ACHS lost a great teacher and an even better person today."
Savannah Lewis shared her memories that she made with Crystal during her senior year at ACHS.
"My senior year of high school I struggled a little more than my previous years, Crystal was always my go-to person. I would spend so much time with her and Mrs.Treva! I would go in her room every morning just to hang out with her. I knew from the beginning that Crystal would be there for me to talk to if I needed, no questions asked. I will never forget the contagious smile she always wore and the positive vibes she always let off."
On Jan. 13, Evan Worth Phipps, who shared a special bond with Crystal during his years at ACHS, described how much she meant to him.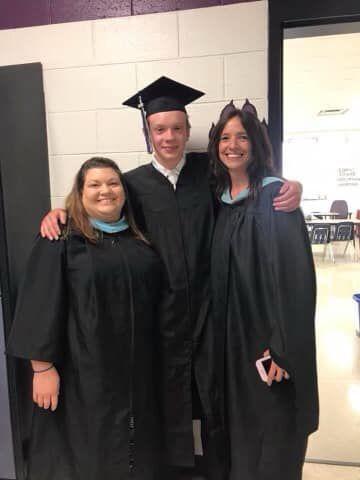 "Heaven has a gained a loving caring angel this evening. A lady who always no matter what was going on had a smile on her face and was always happy. She was always there for anyone no matter what the need was. She was always there for me and was pretty dang good at keeping me in line too. You were like a mother to me and I'll always remember everything that your had done for me through school and beyond. Your loving kind ways will never be forgotten and you will always hold a special place in my heart Crystal Bennett I love you always. Until we meet again where we will be with our Lord and savior I will miss you. Remember Crystal's family and Travis Bennett and kids in your prayers please."
A close family friend, Alicia Miller, described how special Crystal was to herself and other people.
"It's hard to forget someone, who gave us so much to remember. Crystal DePalma Bennett you are that someone. I don't have all the words to describe her beautiful soul: Daughter, sister, wife, mother", teacher and friend are just a few. I always looked forward to her bringing the kids into Bobby D's. As soon as she was opening the door, she would yell, 'Hey Uncle Bobby!' as loud as she could. She loved being able to call him that. I swear she just glowed every time. The love for her family and her kids, I will forever be grateful for knowing. She touched the lives of so many and is now touching so many more who didn't know her. Crystal, you may be gone from our sight, but never gone from our hearts. God has her in His keeping and we have her in our hearts."
Shane Hopkins, pastor at The Lighthouse AK, shared the following, powerful message.
"Just a few hours after getting the shocking text from my godmother (Crystal's mom), 'she's gone,' I was on the overnight flight from Fairbanks to Raleigh. Somewhere on the westbound I-40 drive back home toward the mountains, a new country song came on the radio I'd never heard before called 'Famous Friends.' The chorus lyrics: 'I've got some famous friends you've probably never heard of, but back in (Ashe) County our crowd is second to none. You might not know 'em here in this big city we're in, but when I go back home I've got some famous friends.' And then the bridge: 'I got friends in high places on these small-town roads 'cause 'round here it's all about the people that you know.' I immediately began to think of Crystal and how fitting those words were for her. When I got to the foot of the mountain on 16, a few cars were stopped in the road, and I got out to see if the truck in front of me knew anything about it. Turns out a lady in the truck taught Crystal's children at the elementary school. At the top of the mountain, I stopped at the gas station and saw an old friend; wouldn't ya know it, his wife had been a substitute teacher for Crystal at the high school. I got to my brother's house and discovered my sister-in-law's mother is a nurse at the hospital. She said COVID has been rough on the nursing staff this year, and she showed me a picture her mom had sent her of a thank you card from the flowers the nurses station had received that same evening: 'For those too often forgotten in this terrible battle against a relentless condition that takes young mothers and the elderly alike. You lost one yesterday. Please don't forget the many you save.' What a blessing and much-needed encouragement it was to all of them.
"So that was literally three out of three of the first three people I spoke to upon arrival. Then when I got to my godparents' house they said they'd already received over 1,000 comments, messages and texts, several from folks they didn't even know, sharing heartfelt stories of how their precious daughter had touched their lives. All I could think of within that first hour after crossing the county line was how relevant that song was proving to be, how my godsister was one of my 'famous friends' back home.
"When people think of 'famous' they most likely don't connect it with the word 'friends,' but instead perhaps to far-away pop stars, athletes and actors. But famous literally is defined as 'having a widespread reputation, usually of a favorable nature; renowned; celebrated.' Notice there's no specific minimum to 'widespread.'
"I'm a pastor and I've said several times to my church in Alaska that if we truly follow Jesus, we'll be famous. In the Bible, the Lord literally told people this, such as Abraham and Joshua. That doesn't mean everyone will be 'equally' famous on a global scale, but it does mean that if we obey the two great commandments — to love God with all our hearts and love our neighbors as ourself — then we can't help but be famous within our own spheres of influence. Not that our motive is to selfishly make a name for ourselves, but simply put when we let Jesus love others through us, his light literally shines like a lighthouse, for others to see HIS goodness and love, 'crystal-clear,' and people are drawn toward that because it's worth celebrating! Interesting name she was given there, isn't it? 'Crystal.' The definition reads, 'a transparent quartz gemstone that can be cut to reflect brilliant light.' My, how she lived up to her name! She reflected His brilliant light in her 'house' during her time here for His glory and our benefit. And while we wanted her to be with us longer, she now continues to want us to follow Jesus so that we can be with her again one day, with all of us seeing Jesus face to face, 'crystal' clear."