Both Alan R. Tripp and Marvin Weisbord are having a senior moment — but far from the momentary mental lapse so commonly associated with that event, this moment is one they are sharing with the world to acclaim as the pair arguably has become the oldest songwriting team in history.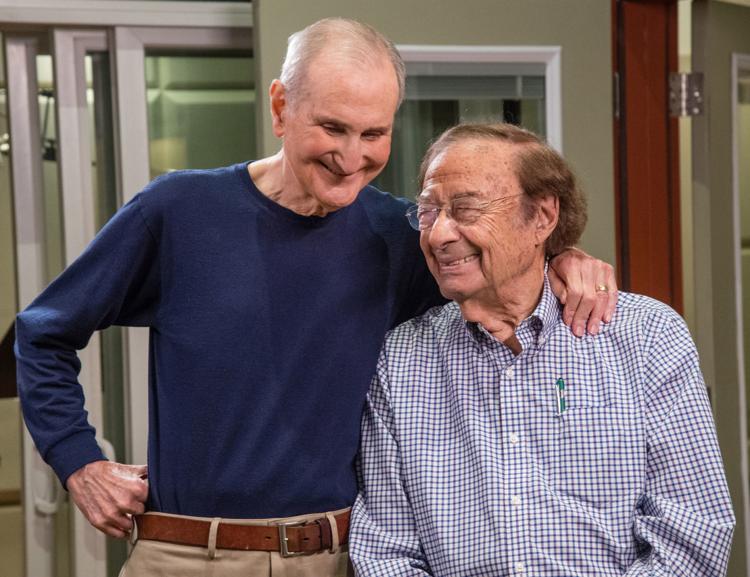 Tripp, at 102, and Weisbord, 88, have nearly two centuries of life experience between them, but it is their most recent experience, the publication of the album "Senior Song Book," that is earning them international fame.
Brimming with music that hearkens to the 1940s but with a 2019 lyrical perspective, "Senior Song Book" began with an inspirational story. At the age of 99, Tripp, a retired advertising executive (responsible for the Choo-Choo Charlie/Good N Plenty candy ads of the 1960s), offered his neighbors the poem, "Best Old Friends," to celebrate his friendships at Beaumont at Bryn Mawr, a retirement community in Montgomery County, Penn.
Because one good turn deserves another, Tripp's friend, Weisbord, set the poem to music as a gift for Tripp's 100th birthday. The spark was lit, and Tripp, looking to fill a void of new music being written for seniors, continued offering poems.
Weisbord, a pianist with his own band, the Wynlyn Jazz Ensemble, not only put the poem to music, but began playing the repertoire for their neighbors. The enthusiasm that ensued led Tripp and Weisbord to take their songs into the studio, and at their own expense, produce "Senior Song Book," eight original and two remixed songs filled with humor and human experience.
The result is a now sold-out CD (there is currently a waiting list) and a downloadable album that can also be streamed on most popular music platforms.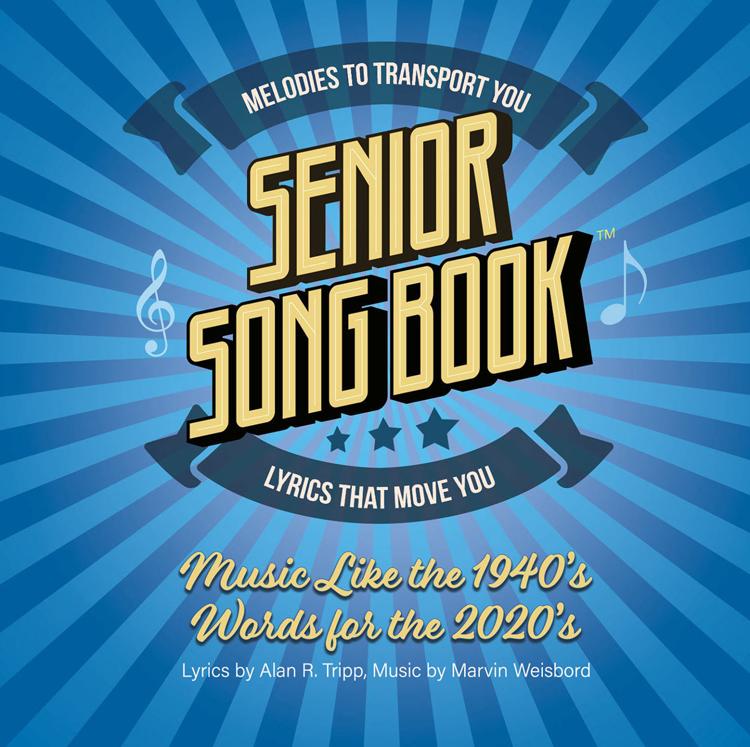 "We found a secret," Tripp said. "If you write music in the old style of the 1940s, the big bands, people love it. Not just older people, but younger people. But the words must not try to compete with the old times. They were too saccharine, too sweet."
In 2019 terms, that means lyrics such as this, from "I Just Can't Remember Your Name": "I know I ought to kiss you, but baby there's an issue. I just can't remember your name."
Or lyrics that define relationship in today's terms, such as the words in "Goodbye, Goodbye Forever": "Now I am not a lonesome lover who'll take whatever comes my way, but I am waiting to discover if there's tomorrow with today. Don't come and go if you can't stay. If you can't stay, then go away. Goodbye, goodbye forever."
Infused with passion and wit, "Senior Song Book" offers a universal appeal amidst the nostalgia that, apparently, from album sales and downloads, so many are finding attractive today. Visit senior songbook.com for information and links to media appearances with the duo.