With spring just a step away, it won't be long before young men and women — and those of us at all other ranges of the age spectrum — turn to thoughts of getting outdoors. But before your fireplace goes cold for the summer, there's yet time to curl up with just one more book … or two. Here, from across the literary landscape, are three can't-miss suggestions to ignite your own reading fancy.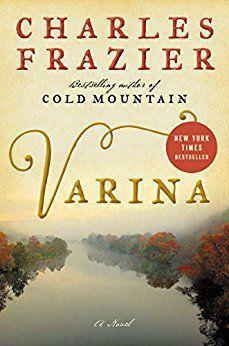 'Varina: A Novel,'
by Charles Frazier
"Varina" is the novel you've been waiting for since 1997. It was that year we first visited "Cold Mountain," the harrowing love story based on the author's great-great-grandfather. And, it was that story which introduced the promise of Charles Frazier as a significant force in American literature — a promise he has upheld through four novels and the past two decades.
With "Varina" (Ecco), Frazier returns to the time and place of "Cold Mountain" to recount a story you've not heard of: that of the teenage Varina Howell and her marriage to the much-older Jefferson Davis, a former Mississippi landowner whose passion diverts to politics.
Frazier's work, as always, delves deeply into intimate portraits — here of a woman turned fugitive as she tries to take her children and escape south while around her the Confederacy, her marriage and her country divide and fall.
Leave it to a talent as bold as Frazier's to not only piece together a story of human contradictions — late in life Varina remained a loyal defender of her dead husband's reputation while publicly stating that the right side had won the war — but make it relevant to the complications and complicities of our own lives.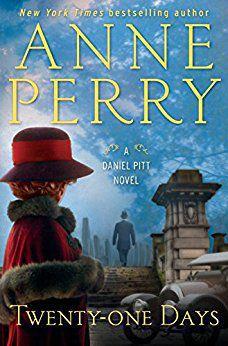 'Twenty-one Days:
A Daniel Pitt Novel,'
by Anne Perry
Note well the subtitle of prolific author Anne Perry's newest release, "Twenty-one Days: A Daniel Pitt Novel" (Ballantine Books): it's a major clue that the bestselling author of not one, but two much-loved series set in Victorian England — the William Monk novels, and the novels centered on Charlotte and Thomas Pitt — is poised to launch a new set of stories building on that foundation.
As a starter to a new series, "Twenty-one Days" showcases some of the Scottish author's freshest and more immediate work to date. With this story, 25-year-old Daniel Pitt, a junior London barrister and the son of Charlotte and Thomas, offers a new generation of storytelling, now set in 1910's Edwardian era.
As dynamic in its exposition as its execution, "Twenty-one Days" begins with the seemingly unwinnable trial of man accused of a murder he didn't commit. Through the use of new crime technology, fingerprinting, Daniel Pitt advances both science and the story to the real crux of the novel, a mystery involving yet another client accused of murder, but this one tangled in a web fraught with the choices the young barrister must make between justice and his family's reputation.
Perry is to be praised here for not only developing an intriguing and well-paced story — the 21 days refers to the amount of time Pitt has to prove his client's innocence before facing the hangman's gallows — but one which offers a fresh and cogent voice in the form of a young professional eager to make his mark while struggling to live up to the expectations of honor, duty and family.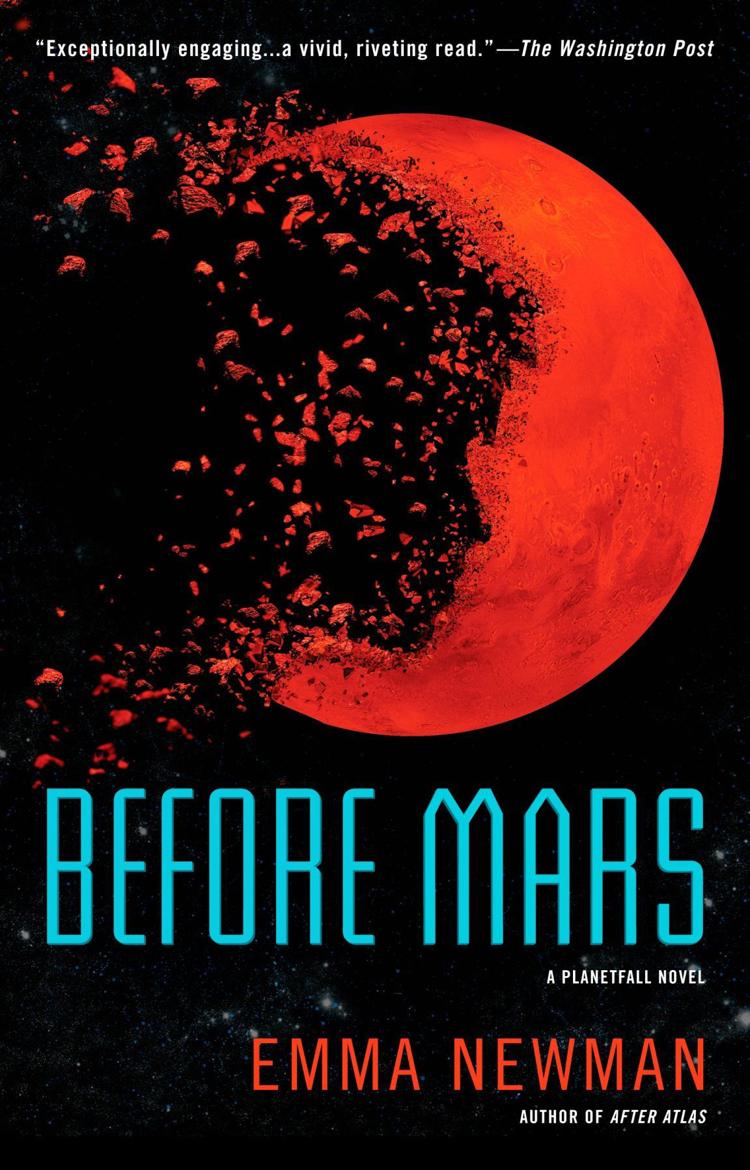 'Before Mars:
A Planetfall Novel,'
by Emma Newman
When Ashe Post and Times caught up with Emma Newman nearly a year ago, the author from Somerset, England, had just released a grand urban fantasy, "Brother's Ruin." Now, with "Before Mars" (Ace), Newman returns to her Planetfall series and a different universe of her own creation.
A dark tale from the Hugo Award-wining Newman, "Before Mars" uses a strong female lead in the form of Anna Kubrin, a geologist who journeys to Mars amid jealous speculation that she didn't really earn her place in the AI-based colony.
Part science fiction, part corporate conspiracy thriller, Newman navigates both landscapes while deftly transplanting the myriad social, economic and political struggles which we know on earth but are grossly magnified in the confines of a Martian colony.
Newman never fails those looking for something a bit different. In "Before Mars" that something different is clearly on display as the author channels both Andy Weir and Elon Musk to craft a compelling a space odyssey.