Fundraiser to benefit Southern Sun Farm Sanctuary set for Sept. 15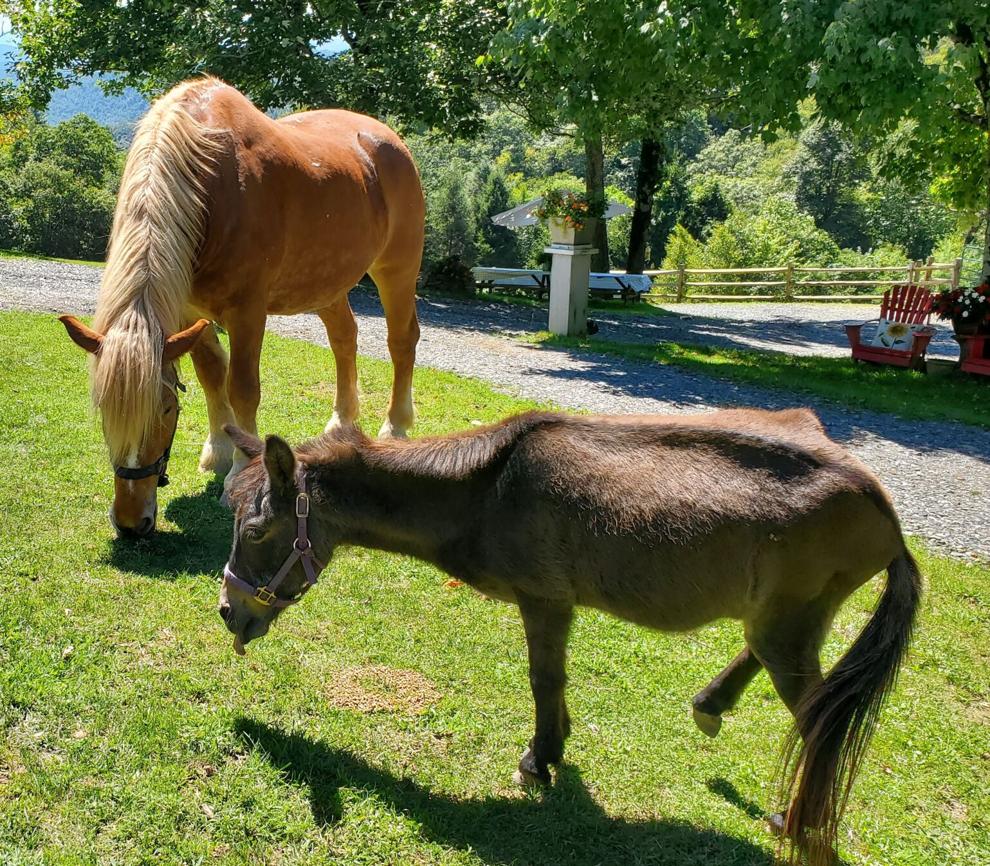 WEST JEFFERSON — The fifth annual Beer for My Horses.... and Wine "FUNraiser" at The Tavern in downtown West Jefferson will be happening on Thursday, Sept. 15 from 5-7:30 p.m. The annual event takes place as a key fundraiser for Southern Sun Farm Sanctuary, which specializes in rescuing horses that have dealt with different levels of abuse and neglect, and providing them with a home and proper care.
The ever-popular horse kissing booth will return for this year's fundraiser as well as a live auction, live music and a special celebration for the release of the book "Doc Makes Friends" by Pam Lather and illustrated by Anna Welsh.
Southern Sun Farm, owned and operated by John and Ann Lisk, have made it their mission to provide a safe and secure place for abandoned, abused, neglected or unwanted horses. This fundraiser is one of the most popular and most important of the year for the farm. Southern Sun Farm Sanctuary is a 501 © (3) non-profit that sees volunteers provide almost all of the daily work that is done on the farm.
"Other than specialty stuff like someone to put in fencing or veterinarians coming to the farm, our model is based on 100% volunteer time. We have very little paid labor on the farm at all," Ann Lisk said.
Receiving financial support from fundraisers and generous donors has played a critical role in the farm being able to expand the number of horses they can fit on their land, which contains approximately 35 acres of pasture land in Glendale Springs near the Blue Ridge Parkway.
"We now have horses from 13 North Carolina counties and three surrounding states. We will take any horse if we have room for it. We do try to focus on what is in our section of western North Carolina," Ann said. "Some of these horses are in the final stages of life. We have had a few that did not make it because the abuse just went on too long."
For more information on Southern Sun Farm Sanctuary, visit their website at https://www.southernsunfarm.com/.