BLOWING ROCK — No longer a teenager as of two weeks ago, Luke Winkelmann may be worldly but still treasures his roots in Blowing Rock.
In a phone interview on Monday, the Blowing Rock native, who for the last few years has become a fixture on the U.S. Ski and Snowboarding Team, spoke in reverence of the support afforded him from the earliest days honing his skills on Appalachian Ski Mtn.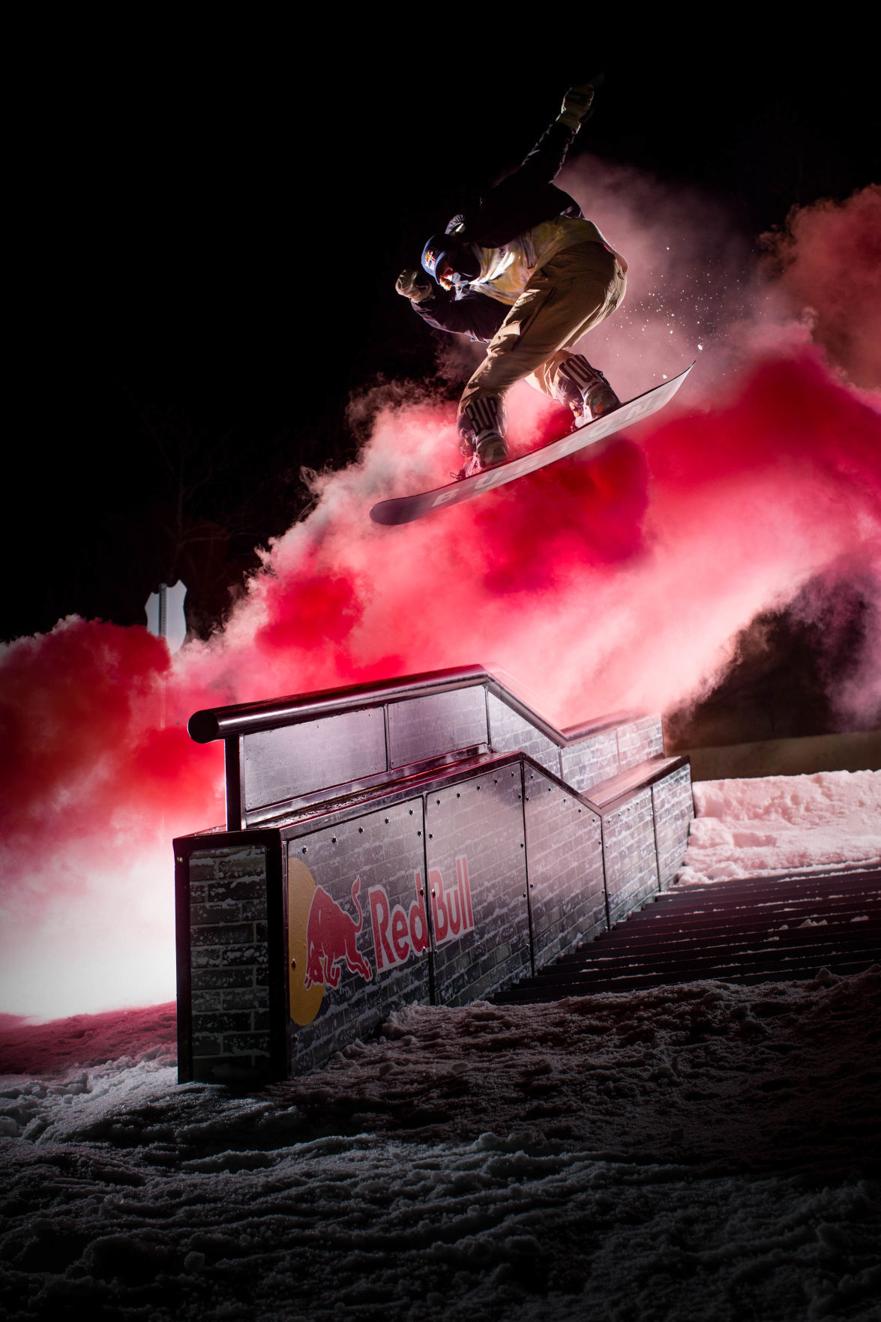 "It is both insane and humbling," the new 20-year-old said. "To think of all the places in the world I have gotten to travel and see, and all of the experiences with which I have been blessed — and it all started right here, in Blowing Rock and on the slopes of Appalachian Ski Mtn."
Winkelmann's journey to the top ranks of the professional snowboarding world is not surprising for the gifted athlete who has worked hard to learn his craft from the age of 6. It wasn't necessarily the journey he imagined in those early years. 
"I love playing basketball," he said. "As a youngster, I always pictured myself playing on the high school team at Watauga. Then, somewhere along the way, maybe a little before I started playing middle school basketball, this other passion, for snowboarding, became serious."
If not an oddity, certainly Winkelmann's rise to some measure of fame as a member of the national team is an outlier.
"It is a testament to his will, determination and passion for the sport," said Brad Moretz, owner and general manager of Appalachian Ski Mtn., "that he has been able to rise to the world's top levels of snowboarding. There may have been a few athletes previously from the Appalachian region who have achieved similar goals, but nobody else locally. "
A quick glance at the U.S. ski and snowboard team rosters and you find that it is dominated by members hailing from winter sports meccas in California, Colorado, Idaho and the like. Hometowns where the Rockies or the Sierra Nevada mountain ranges are not readily accessible to winter sports enthusiasts represent a rarity in those national team bios.
Like all other sports in 2020, COVID-19 has posed challenges for ski and snowboard competitions, at all levels, including among professionals.
"We have still gotten to travel and compete," Winkelmann said. "But we live in this bubble, seeing the same people. It's not as much fun as when we get to meet a lot of new people, but we get to compete doing what we love doing, and that is snowboarding.
"Up until March, when things went south pretty quickly due to COVID," he said, "things were pretty normal. We were having a great season."
Winkelmann's next and, quite possibly, last competitions this winter include a Big Air event in Kreischberg, Austria (Jan. 7), and then it is on to one of the Blowing Rock native's favorite venues, the ski resort in Laax, Switzerland.
"Honestly, the Laax Open is one of my favorite events," said Winkelmann. "Last year it was springtime weather there. It was Switzerland in January. It was really cool."
The Laax Open is Jan. 19-23 and is widely regarded as Europe's most significant snowboarding event, according to Winkelmann. This year's event is billed as the FIS Snowboard World Cup and will be televised on Red Bull TV.
In 2020, Winkelmann qualified for the finals of the Laax Open, sailing through the preliminaries in the Men's Snowboard Slopestyle and placing sixth overall out of 12 finalists.
Of the 58 professional snowboarders that began the 2020 Laax competition, the countries represented included the USA, Great Britain, Norway, Argentina, Italy, Finland, Belgium, France, Russia, Slovakia, Japan, Switzerland, Germany, New Zealand, Canada, Austria, The Netherlands and Sweden.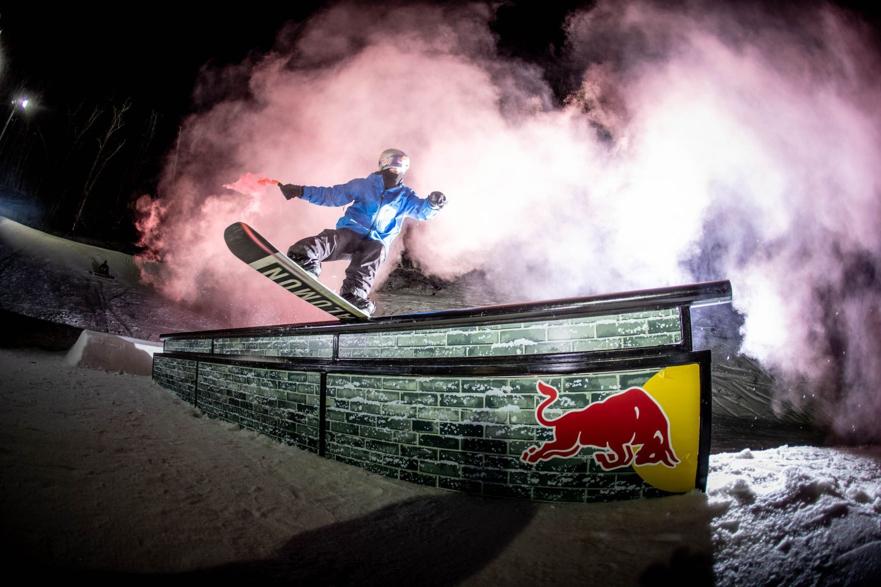 Of the 12 finalists, seven were from the USA and Winkelmann was third among the U.S. finalists, behind veterans Redmond Gerard and Justus Henkes.
When asked about the most profound differences or surprises from what he expected upon being selected to represent the United States on the national team, Winkelmann was quick to reply.
"The support," he said of the U.S. team. "It is crazy. They have your back, no matter what. They have us hooked up with insurance and all that. Whenever we are hurt — and snowboarders get hurt a lot — immediately they are all over it, from the second after we get hurt to the second before we are fully healed up. It is really, really special. They want the best for their athletes.
"When I broke my ankle three years ago, it was right after I got on the team and it was over in Switzerland," he said. "One of the U.S. doctors was on the scene immediately and he took charge. He took me to the Swiss hospital. He took care of it all. He was able to talk with the doctors there. He had already diagnosed the injury and the X-rays confirmed it. It was cool because he was able to take control. He was talking to the hospital staff in another language. If I had been on my own, I could not have done that. That is just one example of the U.S. team's support."
On a personal level, Winkelmann says that being on the U.S. team has fueled his growth in ways he could not possibly have imagined before.
"I have met some of the greatest mentors and people who have helped me developed a really positive life perspective," said Winkelmann. "Getting to travel to these insane countries — and I mean that, insane, in a good way — is one of the craziest things I have been doing, that this has enabled me to do. When I come home, I try to share the experiences I have had with all my friends. I try to give as much as I can because I am not really sure I am deserving of these incredible experiences. I want my friends to enjoy some of that, too.
"When I come back to Blowing Rock, it is really humbling to know that I get to snowboard for a living," he said. "To me, it is just having fun. But through it all, I have grown. I know that all of my friends don't have these opportunities, so I want to share as much as I can. It is crazy seeing all of those places and meeting all the people around the world. It has taught me so much in my life already, just seeing all of these different parts of life and then knowing what you actually take away from certain moments.
"In the end, you have to ask, What are you taking away from each trip? What are you taking away from each success? And what are you taking away from each failure?"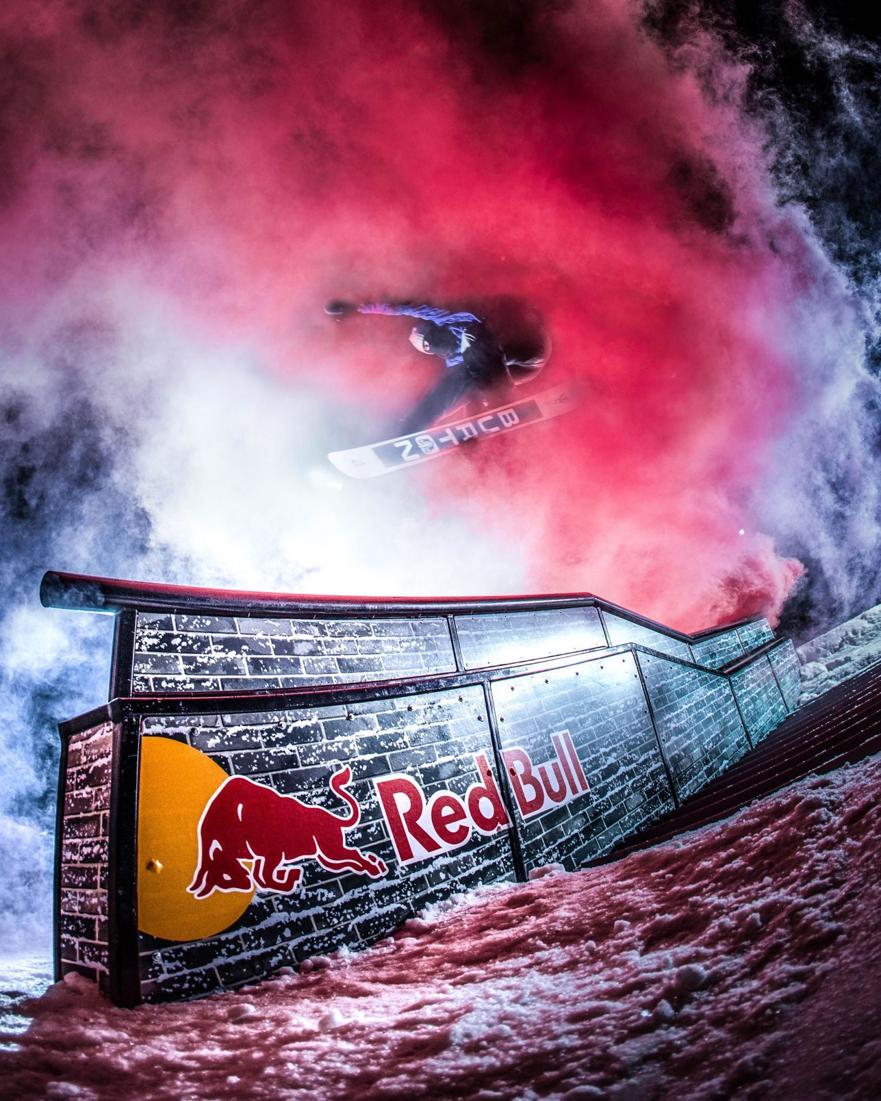 Among the things he has learned about not only himself but also about life in the USA, is how much people in other countries he has visited seem to be fluent in at least two languages — their native tongue as well as English.
"Here in the U.S., we might learn Spanish or French or German, but it really is not that widespread of a practice," Winkelmann said. "In those other countries, English really is their second language. In that regard, we are very lucky that we aren't required to know a second language to survive, whether in school, in business, or in our daily lives."
After Laax, Winkelmann's competition schedule will come to an end except for a possible Big Air event organizers are trying bring to the U.S., though not confirmed at this time, he said. Because of COVID, the Winter X Games are being restricted to just eight snowboarders largely selected by the event's primary sponsor, Monster Energy. Winkelmann is sponsored by Red Bull.
What remains on his schedule, however, are some movie projects to promote snowboarding.
"Because of COVID, they aren't even allowing coaches or media, I understand, at the X Games event so when those eight chosen guys go to X Games, I am just going to go somewhere and do a movie," he said.
Winkelmann's competition schedule, filming and representing sponsors, means that he is not getting back home as often as he would like, but it does not mean that he is forgotten in Blowing Rock.
"The kids here love him," said Moretz after Winkelmann spent some time at Appalachian Ski Mtn. last week signing autographs and enjoying his old haunts. "He is an inspiration for them. They look at him and realize that nothing is impossible if you have passion for the sport and the commitment to work hard at it."